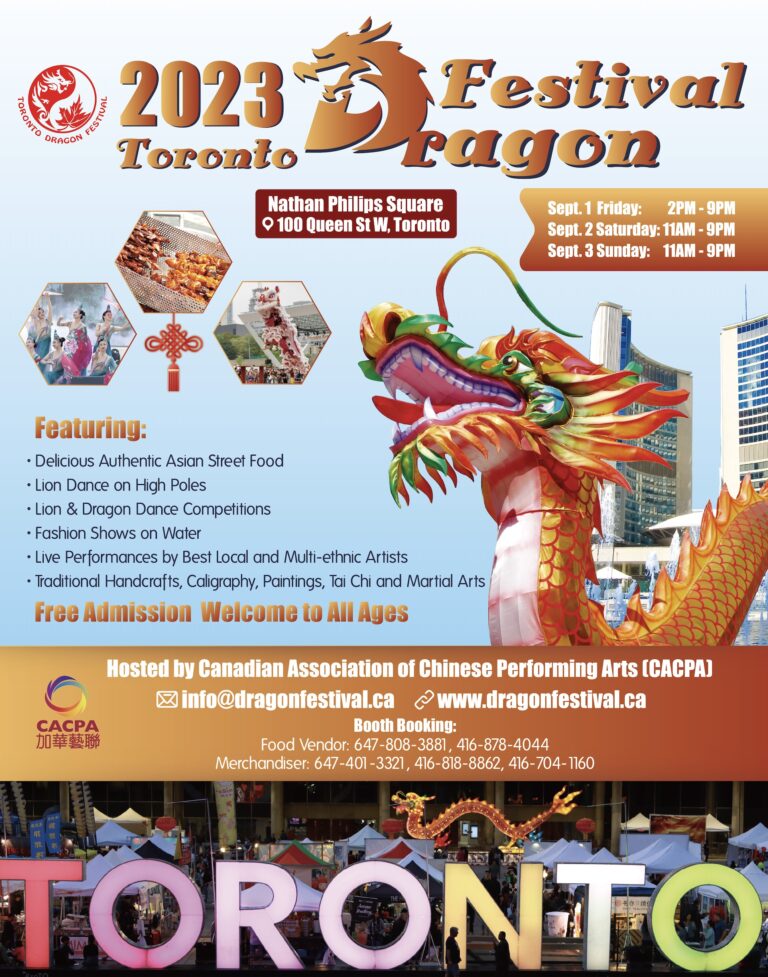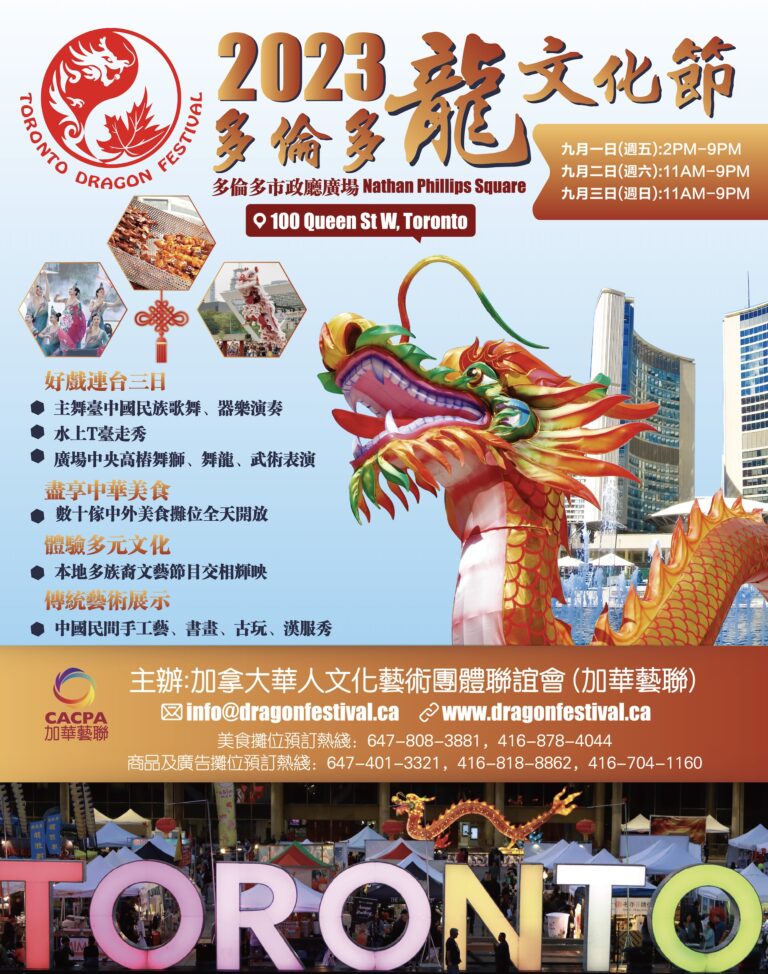 2022 Toronto Dragon Festival Returns to Nathan Phillips Square with Dragons, Foods & Dazzling Water Show Extravaganza

Click to see the greeting letters from Prime Minister, MP, MPP, City Councillor and Officials
With the announcement of the 2022 Toronto Dragon Festival, the first-ever The Reflection Water Show will land on Toronto's iconic Reflecting Pool in Nathan Phillips Square in a much more spectacular fashion.
Prepare to dazzle Toronto and the world, Canadian Association of Chinese Performing Arts will present to you the 3rd Toronto Dragon Festival, featuring the unprecedented water show extravaganza performed in Nathan Phillips Square from September 2nd to 4th.
Paused for two challenging years in the pandemic, 2022 Toronto Dragon Festival will re-introduce the legend of the dragon, unfold a dynamic story of the dragon's descendants, take over the stage by performing your favourite Kung Fu, traditional fashion show, acrobatics, and dance.
You don't have to have a swimming pool or be within metres of the ocean to treat yourself a remarkable water show. Come to the 2022 Toronto Dragon Festival!
Combining the incredible Kung Fu masters, Walk-On-Water runway fashion show and the mostly beloved dragon and lion dances, The Reflection Water Show is more versatile than you previously experienced, offering the exciting traditional and modern entertainments ready to impress Toronto and the world. Pull up a stool and get your chopsticks ready, you will taste the most authentic and diverse Chinese and ethnic foods while enjoying the Show.
Performed by highly professional artists and elite entertainers who bring traditions and artistic impression together, our Reflection Water Show this year creates stunning visual spectacles that will capture and awe-inspire audiences. Ambient lighting will be added to water stage for an added visual wow-factor and costumes ranging all colours for what it takes to bring this remarkable show to life.
Come to join this year's Toronto Dragon Festival, see and experience by yourself.
Please check the event schedule:
For booth info, please email [email protected], or contact (647) 808-3881, (647) 298-7626.